My name is Susan Wilson, I am 42 years old and I had lots of frown lines with one very deep middle frown line which affected my confidence and made me feel old, so i decided to look on the internet for a aesthetic clinic. I noticed Andrea Jones's website , which was full of information and pictures. It was conveniently close to home as I live in waterlooville. I contacted Andrea and she was very friendly and helpful so i booked an appointment for the following week.

I was quite nervous but Andrea put me at ease straight away, the appointment was at her house which had a very clean and comfortable room dedicated to her work. After a consultation and medical questionnaire I had botox injections to my frown lines. Andrea suggested that fillers would work well on my deep frown line and maybe i should consider it another time. After a few days i noticed a very big improvement in my frown lines, the results were much better than i ever expected, my face looked more relaxed but still very natural.

The aftercare that was provided gave me peace of mind and Andrea wanted to make sure i was happy with the results. I decided to have a dermal filler to my deep middle frown line and it complemented the botox brilliantly, i am so pleased with the results. I feel like a new woman, more confident and youthful, yet it remains very natural looking. I didn't tell many people that i had wrinkle treatment and a few friends have commented on how happy and well i looked. I have recommended Andrea to my friends and they are now considering treatments as they can see the positive results and are very impressed.

I will be continuing treatment with Andrea i am so glad i found her as she is really friendly, down to earth and understanding, but also remains very professional.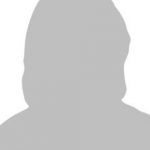 Susan Wilson