Thank goodness that my beauty therapist told me about her friend Andrea Jones, although I was very nervous trying Botox, there was no need to be. Andrea is completely honest about the different treatments and how they work to get the result that I'd like.

I regularly go to Andrea for Botox treatments around my eye area and forehead, I can tell the difference to my crow's feet and don't mind smiling once again, but I don't have the frozen look as that wouldn't suit me.

I have just had filler put into my cheeks, I've recently lost weight and my face had lost all its volume. The results are amazing…..people are saying how well I look and there is just something about me that looks glowing. I am very pleased with everything Andrea has done and I never feel pressured, if anything Andrea would say 'no' she doesn't think that treatment would be right.

I have recommended a friend, who has a problem with excess sweating under her arms, she can't wait to have an appointment with Andrea.

Thank you Andrea for making me feel more confident to face the world again!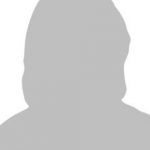 Natasha Ruggiero